Staff Profile - Melissa Oldfield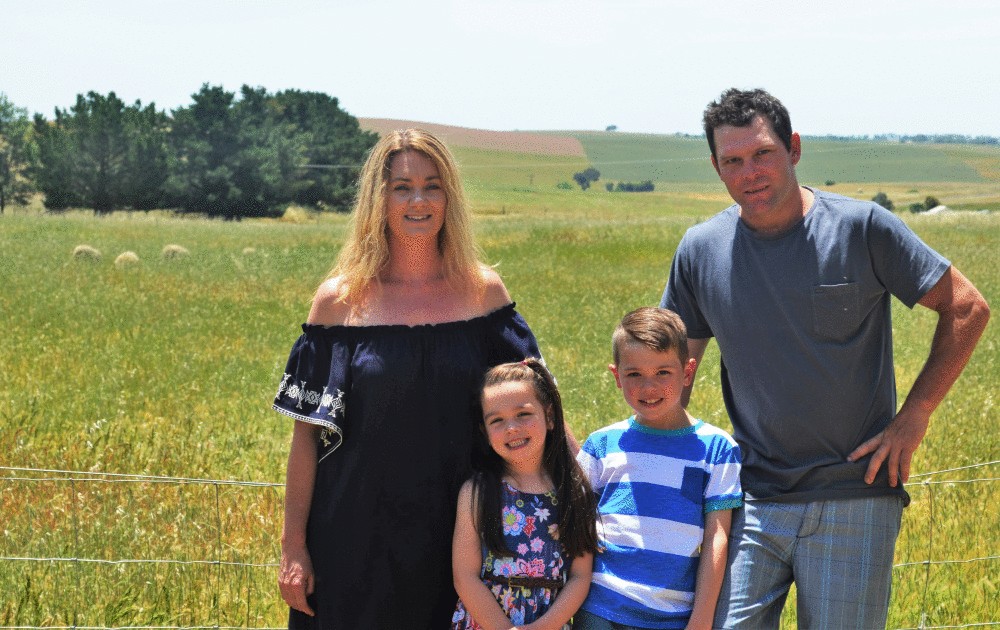 Home Among The Gum Trees - Written by Merry Kirkwood
When Bob Brown and Harry Day created the well-loved ballad Home Among the Gum Trees in 1974, they neatly summed up the current life of Harden local Melissa Oldfield.
Where the song promotes "a sheep or two and a kangaroo," Melissa, husband Luke, and children Angus and Somer have - at last count - their own sheep or two and (likely) kangaroo, plus three dogs, two rabbits, two cats, and just for interest, two birds. "We've just bought some acres out of town. We love it: the space and the sense of serenity," she says. "The kids can ride their bikes, motorbike, and cool off in the pool."
Melissa, an Optical Dispenser at YOUNG EYES, in Boorowa Street, says beyond her idyllic home life she enjoys simply "helping people". And that's exactly what she does most days.
"I do the pre-testing of eyes and measurements before clients see Janine, plus help people select frames, and adjust their glasses. She also travels on 'away visits' to see clients in both Harden, and Boorowa. "This helps people who can't travel to us easily; sometimes we go to Nursing homes as well."
And Melissa is generous in sharing her 12 years of experience. Her top four tips for selecting frames include:
- Consider if your eyewear should standout, or be subtle.
- Chose between plastic or metal
- Plan to match the size of your face with size of frame
- Decide on a change in look, or a simple refresh of your current look
Many people are looking for change. "There is fashion in eyewear, without doubt," Melissa says. In the last year, for example, rounder frames are back in.
At work, Melissa particularly enjoys dispensing to kids as "you're making a difference to their lives."
And in her free time, Melissa enjoys nothing more than taking the family camper trailer up the river, or to the coast.
With room, no doubt, for an old rocking chair.