Archive for July 2020
Blog
Submitted: 27-Jul-2020
NSW Health has determined that given the current context of community transmission, they are escalating advice to cover 'moderate risk' of transmission according to the COVID-19 Infection Prevention and Control Response and Escalation Framework and poster. Ms Koff also emphasised that mask use supplements, but is not a substitute for other infection control precautions such as hand hygiene.

Optometry Australia has confirmed with NSW Health that this advice applies to optometrists in both public and private health care settings from today, Friday 24 July 2020. It also applies to dispensing and administrative staff if they are within 1.5m of patients. Patients are also required to wear a mask where possible, (children 12 years and under do not need to wear a mask) and it may be useful to remind your patients to bring one with them.
...
read more
Submitted: 7-Jul-2020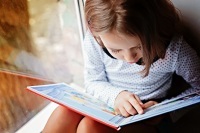 Why do some children have difficulty learning to read and write, or ongoing problems reading to learn more?
In describing symptoms that may relate to a vision problem the child may describe some of the following symptoms.
Words blur or move?
Fatigue easily?
Lose concentration?
Find the page bright/glary?
Get headaches?
Skip words or lines?
Lose your place?
Most children have normal sight, to see well on an eye chart at a distance, but many children have (often undetected) problems of vision involving focusing, eye coordination, convergence, and eye movements, these are all needed for efficient reading and writing tasks.
...
read more