National Work Safe Month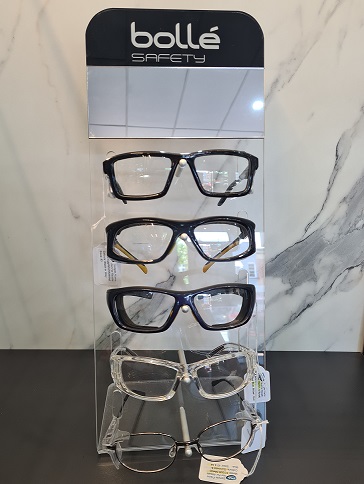 In light of National Work Safe Month, we are reminding everyone of the importance of wearing safety glasses in the workplace. Young Eyes highly recommends that you wear Australian standard safety glasses if you are going to be working in an environment, or with equipment, that generates debris such as wood cutting, carpentry, grinding, hammering, mowing or pruning.
In 2020 we have noticed a very significant increase in persons presenting with injuries while working a home. You may find one eye is irritated or sore after some work in the home or shed. It is important to seek our help the next day. Once a piece of debris has lodged in the eye it will be necessary you book an appointment with an optometrist to have it removed. If foreign material stays in the eye for an extended period further complications will occur.
Grinding and welding are the two most common tasks being performed when an eye injury occurs, but there is a very wide range of circumstances that can result in an eye injury. In 2016, men accounted for 83% of the 11,078 of cases registered on the Medicare database in which optometrists removed a foreign body embedded in the eye. Experts believe that 90% of this type of eye injury could be prevented by wearing the correct eye protection.
At Young Eyes we stock safety glasses, they are available in clear, sunglass and prescription options for those who need to wear glasses for clear distance or near vision.