Makeup
Submitted by: youngeyes - 24-Jul-2019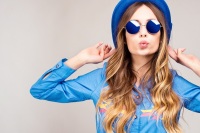 Whether we're emotionally ready for it or not, the revival of fashion from the 2000's has begun.
Yep, that's right–better get ready to relive some of your best 'what was I thinking?' moments. While some of the eyewear trends of the 'naughties' can stay well and truly buried (diamanté encrusted frames, anyone?), one iconic look has returned in full force–the glorious coloured lens. Donned regularly by the likes of Drew Barrymore and the Olsen twins, with tones in vibrant red or blue, the tinted lens was hard to ignore.
...
read more
Submitted by: youngeyes - 13-Sep-2017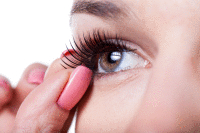 Whether it is expensive makeup or novelty cosmetics being used to create the ultimate look, bloodshot and puffy eyes are never beautiful. At Young Eyes Optometrists we see first-hand the damage caused by common cosmetic mistakes.
...
read more