Loss
Submitted by: youngeyes - 20-Sep-2017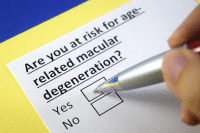 Since 2007, the awareness of macular degeneration as a disease has increased by 53%. As outstanding as this result is, there are still many of us ignoring the eye health message and not getting regular eye exams.
...
read more
Submitted by: youngeyes - 29-Sep-2016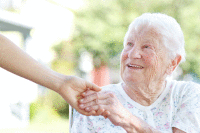 Vision loss is often associated with Anxiety and Depression.
It is not surprising that a reduction in vision will cause significant emotional distress and fear for the individual. What is most important is that we not only provide adequate treatment to minimise the vision loss but that we provide good support to individuals to minimise the psychological stress.
Vision Loss will lead to feelings of anxiety further preventing individuals from caring for others and themselves. It is likely to lead to reduction in mobility and access to social contacts. In fact loss of vision is one of the most feared results of ageing.
...
read more
Submitted by: youngeyes - 1-Apr-2015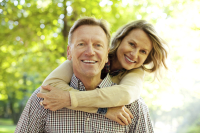 Unlike many eye diseases and disorders, glaucoma is especially concerning because it can begin to take your vision away without you even knowing it is happening.
In fact, glaucoma is the leading cause of irreversible blindness in the world. There are often no immediate or obvious symptoms of glaucoma. The disease comes on gradually, so vision loss is hard to detect, and any sight that is lost through glaucoma can never be retrieved.
...
read more