Distracted
Submitted by: youngeyes - 10-Jul-2019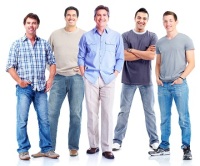 At Young Eyes we know men are less likely to get their eye health assessed. Men between the ages of 45 and 74 utilised the least level of optometric services in 2016, according to Medicare.
Most conditions causing vision loss that we see at Young Eyes can be treated. Failure to treat them can however stop healthy independent ageing.
...
read more
Submitted by: youngeyes - 26-Feb-2018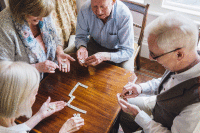 Eye health is becoming an increasingly important part of the conversation surrounding mental health.
A study in the U.S. reported that adults with visual function loss are at least 90 per cent more likely to have depression than those without visual function loss.
...
read more
Submitted by: youngeyes - 19-Feb-2016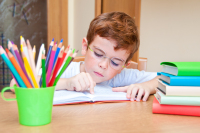 For success in school, children need more than just clear vision. They also need the eyes to move as a team, follow a line of print without losing their place and maintain clear focus. These skills are needed when they read or make quick focusing changes when looking up to the board and back to their desks.
Our eyes are designed to work as a team, but each eye functions independently. When the visual system is working correctly you can sustain clear, comfortable vision.
...
read more