Depression
Submitted by: youngeyes - 10-Jul-2019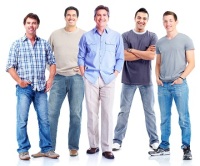 At Young Eyes we know men are less likely to get their eye health assessed. Men between the ages of 45 and 74 utilised the least level of optometric services in 2016, according to Medicare.
Most conditions causing vision loss that we see at Young Eyes can be treated. Failure to treat them can however stop healthy independent ageing.
...
read more
Submitted by: youngeyes - 26-Feb-2018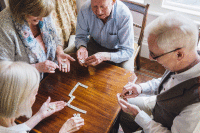 Eye health is becoming an increasingly important part of the conversation surrounding mental health.
A study in the U.S. reported that adults with visual function loss are at least 90 per cent more likely to have depression than those without visual function loss.
...
read more
Submitted by: youngeyes - 29-Sep-2016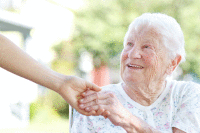 Vision loss is often associated with Anxiety and Depression.
It is not surprising that a reduction in vision will cause significant emotional distress and fear for the individual. What is most important is that we not only provide adequate treatment to minimise the vision loss but that we provide good support to individuals to minimise the psychological stress.
Vision Loss will lead to feelings of anxiety further preventing individuals from caring for others and themselves. It is likely to lead to reduction in mobility and access to social contacts. In fact loss of vision is one of the most feared results of ageing.
...
read more