Anxiety
Submitted by: webideas - 14-Mar-2018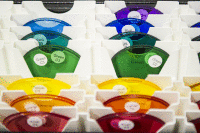 Tinted lenses are often prescribed by optometrists for patients who complain of light sensitivity as well as for protection against U.V. light exposure.
"Pattern glare" is a condition in which patients are abnormally sensitive to light, and to certain patterns. Printed reading can also often cause problems for people who are sensitive to light due to the spatial effect of words and rows.
...
read more
Submitted by: youngeyes - 13-Oct-2016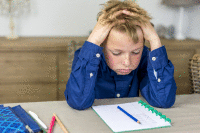 Visually, children may complain of blurred vision at near and in the distance, sensitivity to light, double vision, or increased clumsiness due to objects not being noticed in a person's side vision
Anxiety and stress can affect vision in all persons. In children this may present as Streff Syndrome.
It is generally described as a functional vision problem or psychogenic in nature. It often involves reduced or blurred distance and near vision, poor eye co-ordination and eye movement capabilities, a reduction in visual field and a reduction in focussing.
The symptoms of Streff syndrome are not necessarily vision specific. The condition is often picked up by parents and teachers who begin to notice a sudden reduction in attention and focus during academic tasks, children may begin to struggle at school, and there may be an increase in the amount of mistakes made on homework.
...
read more
Submitted by: youngeyes - 29-Sep-2016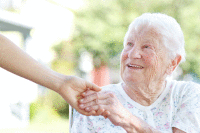 Vision loss is often associated with Anxiety and Depression.
It is not surprising that a reduction in vision will cause significant emotional distress and fear for the individual. What is most important is that we not only provide adequate treatment to minimise the vision loss but that we provide good support to individuals to minimise the psychological stress.
Vision Loss will lead to feelings of anxiety further preventing individuals from caring for others and themselves. It is likely to lead to reduction in mobility and access to social contacts. In fact loss of vision is one of the most feared results of ageing.
...
read more