Antioxidants
Submitted by: youngeyes - 26-Feb-2018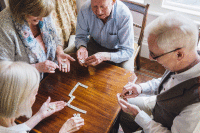 Eye health is becoming an increasingly important part of the conversation surrounding mental health.
A study in the U.S. reported that adults with visual function loss are at least 90 per cent more likely to have depression than those without visual function loss.
...
read more
Submitted by: youngeyes - 2-May-2014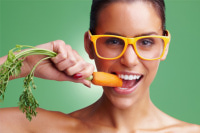 Healthy eating is fundamental to the health and wellbeing of your eyes. Enjoying a diet rich in fresh fruit and vegetables will not only benefit your overall health but can also lower your risk of developing eye disease.
...
read more