Start your career in Optical Dispensing at Young Eyes Optometrists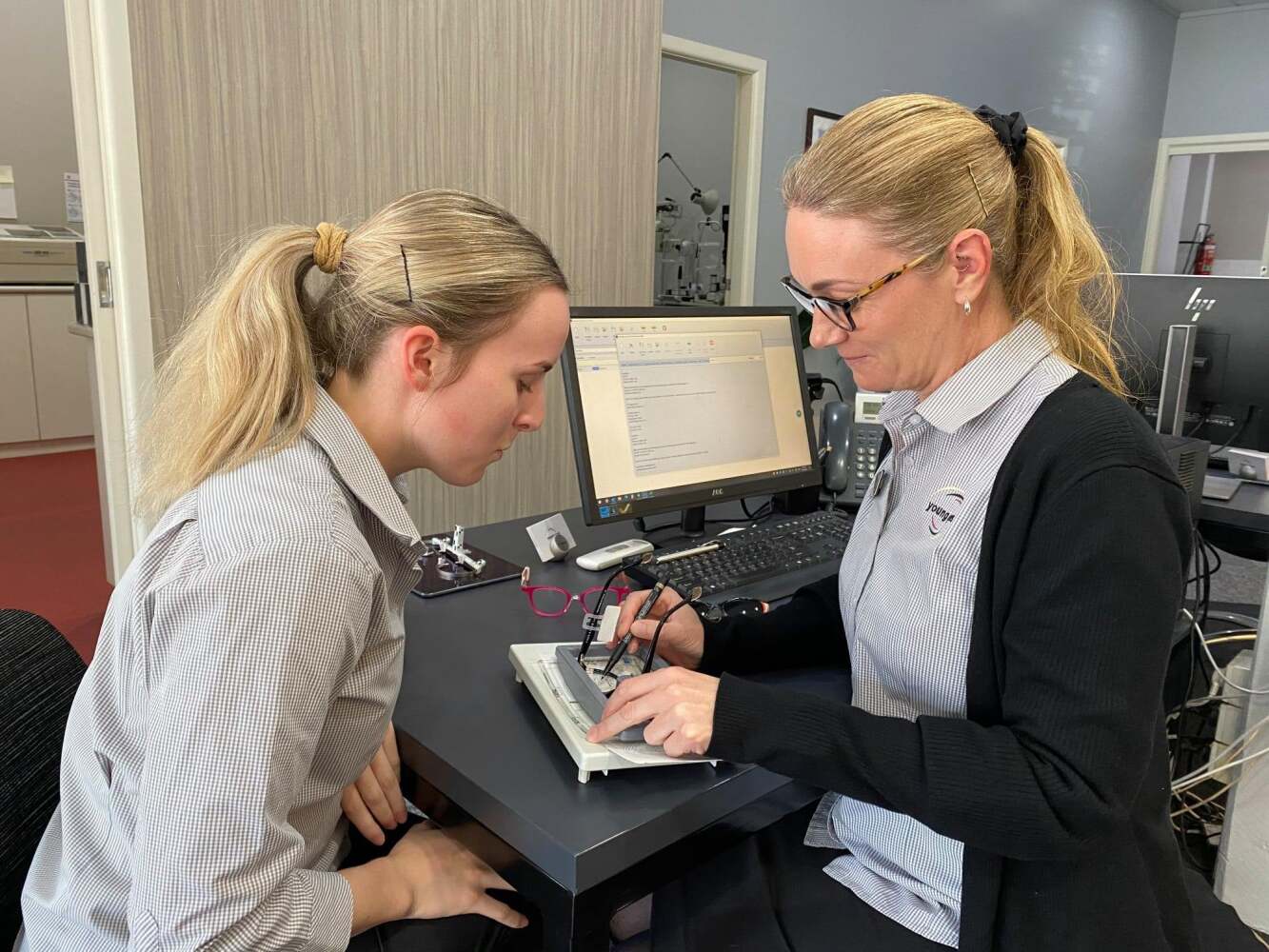 We are looking to expand our team. If you are a motivated individual who is interested in joining a stimulating workplace, we'd love to hear from you!
Who are we?
We are an independent family-owned optometry business based in Young. We have a keen focus on providing holistic patient-centred care through utilising state-of-the-art optical technology.
We place a high value on customer service and achieving the best outcomes for our patients. We place an emphasis on the continual upskilling and ongoing career development of our team.

The Opportunity
• We are seeking a permanent part-time employee (28 hours per week).
• We are looking for someone who wants to upskill and undergo professional development supported by Young Eyes. You will undertake a Nationally Accredited Training Certificate IV in Optical Dispensing. Click here for more information: https://acod.edu.au/.
• This is a customer facing role and will involve significant interaction with clients.
• You will work together with other experienced optical dispensers gathering patient histories and pre-screening of patients using optical equipment.
• You will work with patients to provide frames, sunglasses, and contact lenses under the close supervision of a qualified optometrist.
• We offer a strong team environment with support and encouragement to develop your career.

The Right Candidate
• You must be passionate about working with people to find solutions; you must really enjoy working in a team and customer interaction.
• You will need to have competent computing skills.
• You must be highly organised and willing to take initiative to assist customers.
• You must be an enthusiastic individual who is looking for a role that offers professional development and an opportunity to achieve.
• It is preferable that you have completed year 12 Mathematics or at least be proficient in year 10 level.

To apply please respond with your Cover Letter and CV enclosed ONLY via email to manager@youngeyes.com.au
Applications close 9th January 2022.
Young Eyes Optometrists 178 Boorowa Street Young NSW 2594 www.youngeyes.com.au | manager@youngeyes.com.au