Migraines
Submitted by: youngeyes - 18-Dec-2014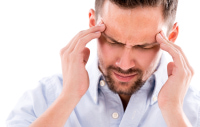 A headache is defined as "a pain or ache in the head...It accompanies many diseases and conditions, including emotional distress."
Headaches are one of the most common symptoms that can be experienced. Most people will experience a headache at some point of their lives. They can affect anyone regardless of age and gender.
...
read more
Submitted by: youngeyes - 28-Feb-2014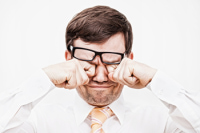 Most of us will experience periods where our eyes feel tired. Is this a real condition or is it just a normal symptom after a long day?
In fact, it is very real and even has a name. The medical term for eyestrain is 'asthenopia'.
...
read more