Macular Degeneration
Submitted by: youngeyes - 26-Feb-2018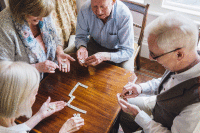 Eye health is becoming an increasingly important part of the conversation surrounding mental health.
A study in the U.S. reported that adults with visual function loss are at least 90 per cent more likely to have depression than those without visual function loss.
...
read more
Submitted by: youngeyes - 20-Sep-2017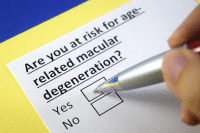 Since 2007, the awareness of macular degeneration as a disease has increased by 53%. As outstanding as this result is, there are still many of us ignoring the eye health message and not getting regular eye exams.
...
read more
Submitted by: youngeyes - 24-Jul-2014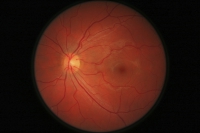 1 in 4 Australians Risk Losing Part or All of Their Vision to Eye Disease
Each year 1 in 4 Australians are at risk of losing part or all of their vision to eye disease. Despite the fact that 75% of vision loss is preventable or treatable, 2 out of 5 Australians are still not having their eyes tested at least once every two years, according to the latest Newspoll1 commissioned by The RANZCO Eye Foundation as part of its annual 'JulEYE' campaign.
...
read more