Lens Coatings
Submitted by: youngeyes - 6-Jun-2016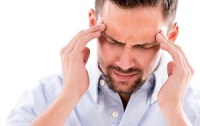 The increased use of our computers, smart phones and tablets is affecting our eye health in many ways. Some of the symptoms we may notice include loss of concentration, dry eyes, headaches, back pain and blurred vision. For many of us the checking of our digital device is the last this we do in bed at night and the first thing we wake to in the morning.

...
read more
Submitted by: youngeyes - 4-Feb-2016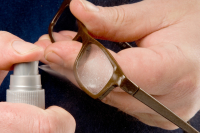 Your glasses are a significant investment. We only use Cancer Council endorsed lens coatings to protect your eyes and it is important to look after the coatings well.
When you clean your lens it is essential that you don't damage the UV protective coatings as these protect best against damaging light.
Cleaning your glasses wet will help prevent scratching.
...
read more
Submitted by: youngeyes - 15-Apr-2015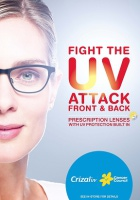 While scientists celebrate the recent announcement of a reduction in the size of the hole in the ozone layer, one of our most delicate organs remains exposed and at risk to the dangers of UV radiation.
...
read more