Fatigue
Submitted by: youngeyes - 24-Jul-2019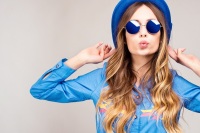 Whether we're emotionally ready for it or not, the revival of fashion from the 2000's has begun.
Yep, that's right–better get ready to relive some of your best 'what was I thinking?' moments. While some of the eyewear trends of the 'naughties' can stay well and truly buried (diamanté encrusted frames, anyone?), one iconic look has returned in full force–the glorious coloured lens. Donned regularly by the likes of Drew Barrymore and the Olsen twins, with tones in vibrant red or blue, the tinted lens was hard to ignore.
...
read more
Submitted by: youngeyes - 2-Mar-2017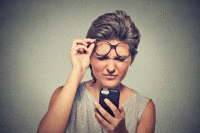 Astigmatism very common and it occurs early in life. A recent study in America has found 28% of children have some level of astigmatism. Astigmatism is an error caused by the eye when it is refracting light. This means light fails to focus to a single point on the retina, but multiple focal points occur.

...
read more
Submitted by: youngeyes - 28-Feb-2014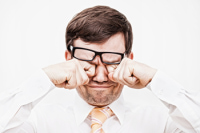 Most of us will experience periods where our eyes feel tired. Is this a real condition or is it just a normal symptom after a long day?
In fact, it is very real and even has a name. The medical term for eyestrain is 'asthenopia'.
...
read more