Eye Teaming
Submitted by: youngeyes - 6-Jun-2016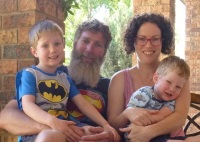 Local Connections - By Merry Kirkwood
As Catherine Miller (optical dispenser at YOUNG EYES) sees it, some friendships project you towards interesting people, paths and places.
This has proved true for Catherine, originally Sydney born and bred. Years ago, friend Nicole made the introduction to future husband Matt, from Young… and the rest as they say, is history. "She was my local connection for sure," she quips.
While Catherine and Matt made their start in life in Sydney with idyllic times a fisherman's cast from Mooney Mooney's watery edge, they were destined for life in the country.
...
read more
Submitted by: youngeyes - 19-Feb-2016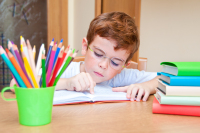 For success in school, children need more than just clear vision. They also need the eyes to move as a team, follow a line of print without losing their place and maintain clear focus. These skills are needed when they read or make quick focusing changes when looking up to the board and back to their desks.
Our eyes are designed to work as a team, but each eye functions independently. When the visual system is working correctly you can sustain clear, comfortable vision.
...
read more