Astigmatism
Submitted by: webideas - 14-Mar-2018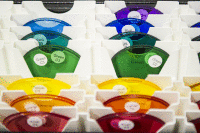 Tinted lenses are often prescribed by optometrists for patients who complain of light sensitivity as well as for protection against U.V. light exposure.
"Pattern glare" is a condition in which patients are abnormally sensitive to light, and to certain patterns. Printed reading can also often cause problems for people who are sensitive to light due to the spatial effect of words and rows.
...
read more
Submitted by: youngeyes - 2-Mar-2017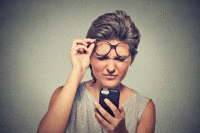 Astigmatism very common and it occurs early in life. A recent study in America has found 28% of children have some level of astigmatism. Astigmatism is an error caused by the eye when it is refracting light. This means light fails to focus to a single point on the retina, but multiple focal points occur.

...
read more